Hello, writers!
I'm so excited to be a Pitch Wars YA Mentor this year! I was a mentee in 2017, and this contest has given me so much. I'm looking forward to giving back to the community as a mentor.
I'm going to start with what I know you're all most eager to find out.
What I'm looking for:
CONTEMPORARY: Please send me all your voice-driven and quirky contemporary subs! Make me laugh, cry, or swoon (or all of the above!). I adore lighter and funny stories – if you have something similar to Julie Hammerle's North Pole series – GIVE ME!
I'm not into super dark stories as a whole, but I love when they touch on darker/tougher themes (think Rachel Lynn Solomon's YOU'LL MISS ME WHEN I'M GONE). I like when things end on a happy (or happy-ish) note.
I'm a sucker for romance. It's not necessary, but a dash of romance is always nice. However, I prefer a slow burn to insta-love.
I'm also open to college-aged characters in YA (think AMERICAN PANDA by Gloria Chao).
FANTASY: I adore fantasy! Whether it takes place in this world or another, I want to see your fantasy subs! My tastes run wide here. While high fantasy is wonderful, I'd also love to see some contemporary fantasy in my inbox. In either case, I like a hint – or more – of romance, here too.
Whether in contemporary or fantasy, I'd love to see submissions by marginalized authors 🙂
Some other things I'd love to see include (but are not limited to):
Diversity
LGBT+ characters
Give me your trope-driven, slow burning and complicated relationships(if your book has a pairing like Kaz and Inej GIVE ME!).
Non-western settings
Family/sibling relationships
Strong friendships
Friendship breakups
Enemies to lovers
Friends to lovers
Multi-POV
Flawed/Unlikeable characters
An ensemble cast
Unlikely allies
Anti-heroes and villains
Retellings
Mysteries/Suspense/Thrillers
Heists
Of course, I don't expect a MS to have ALL of this 🙂
Some of my favourite books (in no particular order):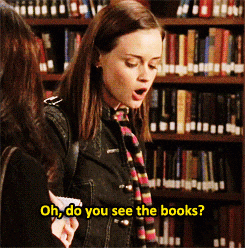 Simon vs. the Homo Sapiens Agenda by Becky Albertalli
You'll Miss Me When I'm Gone by Rachel Lynn Solomon
Starfish by Akemi Dawn Bowman
The Hate U Give by Angie Thomas
Love, Hate & Other Filters by Samira Ahmed
America Panda by Gloria Chao
The Raven Cycle series by Maggie Stiefvater
Daughter of Smoke and Bone by Laini Taylor
The Cruel Prince by Holly Black
The November Girl by Lydia Kang
Six of Crows duology by Leigh Bardugo
Children of Blood and Bone by Tomi Adeyemi
I'm probably not the right fit for:
Historical (but historical fantasy and near-historical is okay!)
Sci-Fi
Insta-love
I'm definitely not the right person for:
Horror
Erotica
Excessive gore
Anything with animal cruelty
Rape as a plot device
Anything that isn't YA
About me:
Still here? Awesome!
So. Why pick me as a mentor? I've been working in the publishing industry for the past few years. I started as an intern for a literary agency, and then became an editorial intern for Entangled Publishing. Working in the slush pile has taught me what it takes for a manuscript to stand out. I was then promoted to editorial assistant, and got to work with some of our amazing authors 🙂 Also, I was a mentee in 2017, so I can sympathize and offer any advice you may need as a mentee.
What else? I have a background in l
aw, but currently I'm doing my master's in English Literature. My non-writing interests include photography, film, travelling, and playing with my two adorable dogs. I'm either a Hufflepuff or a Ravenclaw (tests give me one or the other, and I can't decide). I speak English, French, and Farsi.
Some of my favourite tv shows: Gilmore Girls, Friends, Brooklyn 99, Veronica Mars, The Office, Sherlock, Modern Family, The Fresh Prince of Bel-Air, & Scrubs.
My mentoring style:
I like to highlight a writer's strengths (so we can build on them) and weaknesses (so we can work on them). I'm always honest in my feedback; I will let you know when I think something isn't working, but I will also leave comments on the things I love ❤ .
There's going to be two rounds of edits. First, I'll give you an editorial letter that will address big picture issues. For the second round, I'll go through your manuscript again to provide line edits. Once we get closer to the agent round, we'll strengthen your query, synopsis, and pitch.
There's never just one solution to a problem; so when I notice something isn't working, I'll offer several possible solutions. We can also bounce ideas back and forth to come up with something together. I'll also always explain why I think a certain change is necessary. Because this is your book, I will never force you to make any changes. But if you're reluctant to make any changes at all, I may not be the mentor for you. 
In terms of communication, I'm pretty flexible so it'll be whatever you're most comfortable with: email, texts, video chat, DMs, etc. It'll really be up to you. I want my mentee to feel comfortable to approach me with questions or tell me when they disagree.
And that's it! If you have any questions, feel free to ask below, or you can reach me on twitter @HodaAgharazi . I also have a thread on the Pitch Wars forum, if you're more comfortable there – click here.
Thank you for reading, and I can't wait to read all of your amazing stories.
To see the complete list of mentors, click here – or just check below for the YA mentors!

1.

2.

3.

4.

5.

6.

7.

8.

9.

10.

11.

12.

13.

14.

15.

16.

17.

18.

19.

20.

21.

22.

23.

24.

25.

26.

27.

28.

29.

30.

31.

32.

33.

34.

35.

36.

37.

38.

39.

40.

41.

42.

43.

44.

45.

46.

47.

48.
Powered by… Mister Linky's Magical Widgets.